Etchilhampton Hill (2), Wiltshire, 8th August 2022
A striking feature of this formation, the last of 2022, is the overlapping, radial lay of the stems in the central circle. A central section, laid clockwise, develops into a delicate 'splay' which lies over the stems forming the outer section, which also flow in a clockwise direction. From here, the clockwise flow continues into the curved pathways which lead to the 5 outer circles.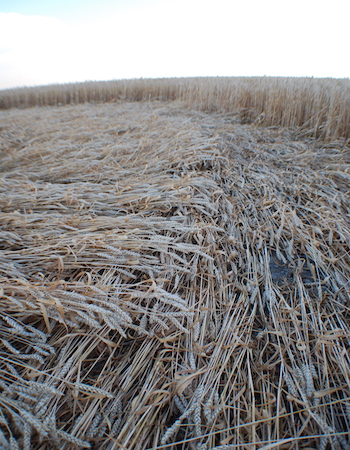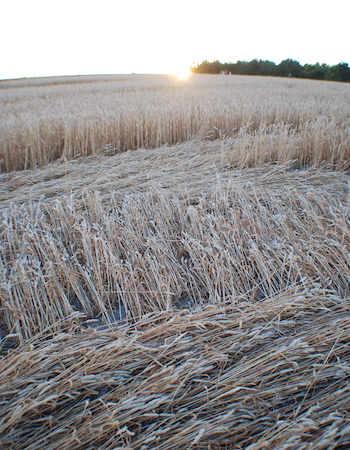 Within each of the outer circles, centres vary and include both swirled and splayed features, rather than standing tufts sometimes seen in the same position. All of these centres are neatly formed and display a delicate laying of the stems. In one example, the laid stems leading towards the centre of the circle form an oval spiral, unusual in that it is more common to find a circular flow (see first image below).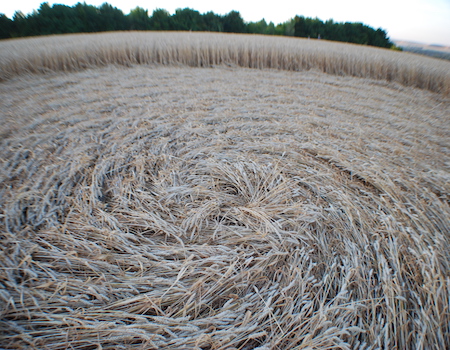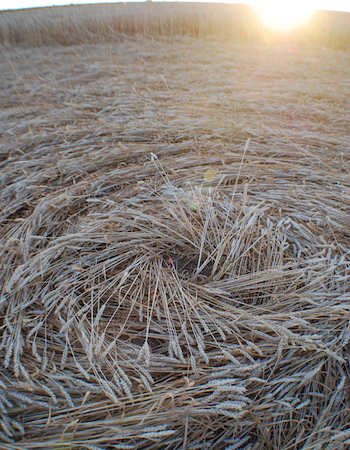 A feature common to many formations in recent years is that stems around the edges of laid sections of crop appear to have either been flattened very lightly and then partially recovered or, in fact, not to have been laid flat at all. This is illustrated in the images below. The definition of the design is accurate and clear; an effect hard to achieve with stems only bent at around 45 degrees.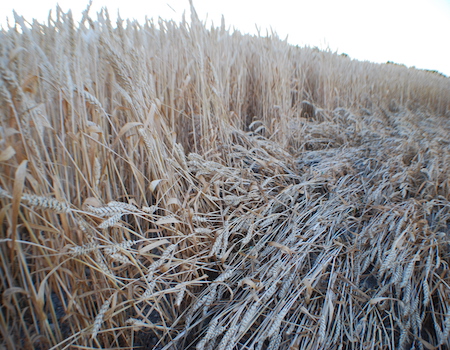 In addition to the overlapping stems within the central circle, there are other places throughout the formation where stems flow in different directions. Sometimes these are beneath the main flow of laid crop, while in some areas there is either a gap created by stems flowing away from each other (see first image below) or a layering effect with stems in many different directions.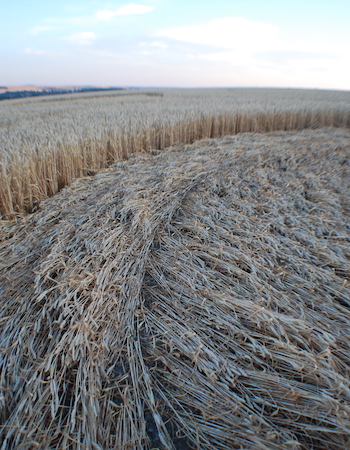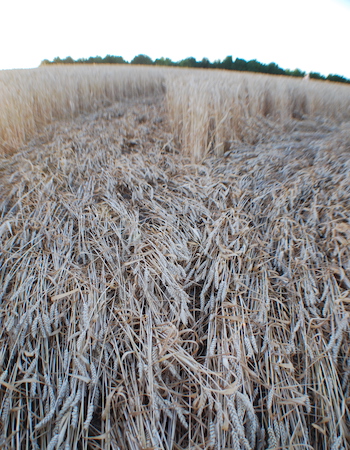 A final significant feature of this formation is, in fact, not in the quality of the laid stems within it but in its alignment with previous crop circles. Briefly for now, with more detail to come at a later date, two of the outer circles in this design are perfectly aligned with specific features of the previous Etchilhampton from earlier this season. In addition, one of these alignments perfectly references the position of the first formation, in this same field, from 2020! This evidence suggests not only an intention to align crop circles in physical space, but also in time. As I have said, there is lots more to come on this...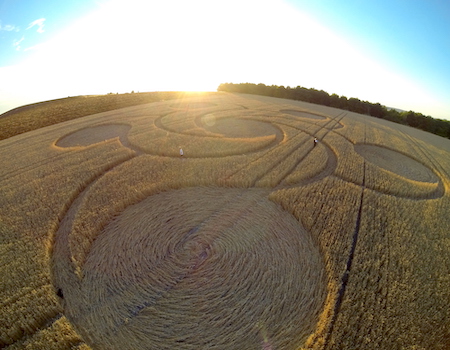 Crop Circle Summary
| | |
| --- | --- |
| Location | Etchilhampton Hill (2), Wiltshire |
| Crop Type | Wheat |
| Design | Five-fold design with outer and central laid circles, connected by curved pathways. |
| Date of First Sighting | 08/08/22 |
| Survey Date | 08/08/22 |
Alternative Websites