Stanton St. Bernard, Wiltshire, 7th July 2020
This incredible formation stands in a field of green wheat, very near to the Milk Hill White Horse, a backdrop to many, many crop circles over the years and a fitting location for something special like this!
There are many great features and qualities to the laid (and standing) crop within the formation but the most striking and rare is the 'cross-hatch' effect which creates a third shade or tone to the design. This has only really been seen once before, in the most memorable of crop circles at Cley Hill in 2010.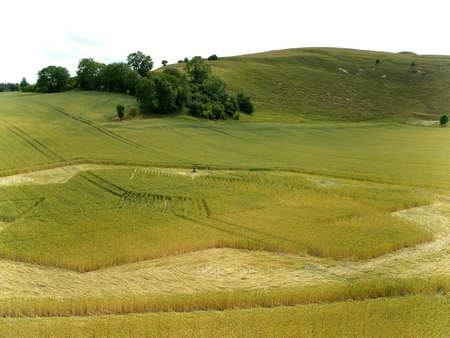 It is an absolute joy to see it again and to witness the intricate weave of narrow pathways that has been used to create the effect. In comparison to the design at Cley Hill (above) the pathways appear to flow more freely in the Stanton circle, with more variation in direction of laid stems and many areas where overlapping of layers is simply impossible to unravel!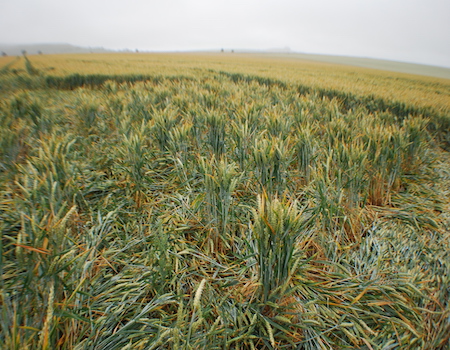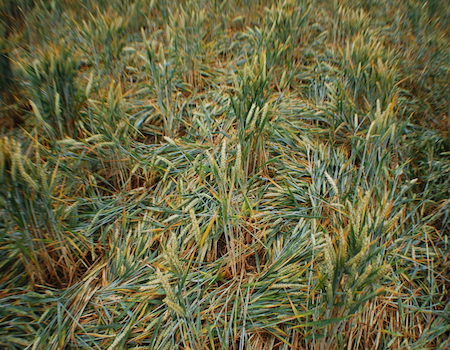 The condition of laid stems is immaculate in every part of the formation (visited 1 day after its appearance) with stems laid gently in all areas, flowing perfectly around corners and from one section of the design to another.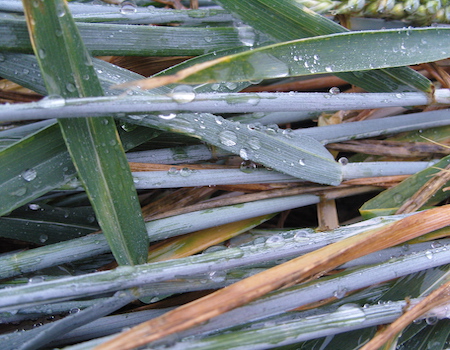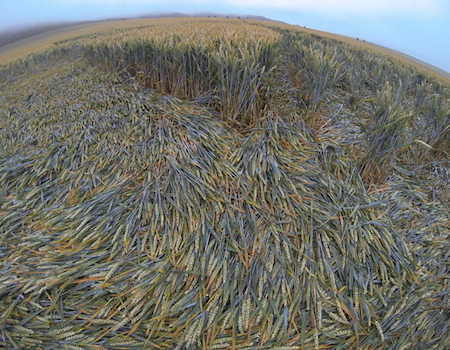 There is an anti-clockwise flow to the laid pathways within the formation, which is in contrast to the circle within which the design sits, where all stems flow clockwise. The main, flattened, central areas also flow in a clockwise direction, meaning that where these stems meet those defining the hexagonal shapes, the stems flow in opposite directions creating a standing effect (see below).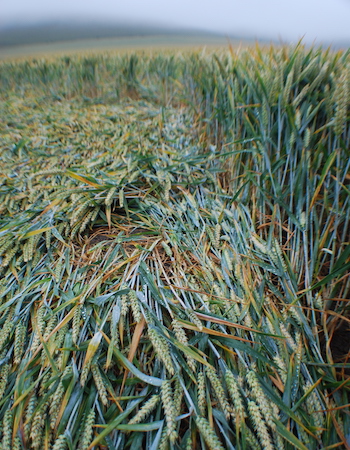 Around the edges of most parts of the laid crop, stems lay gently up towards the standing crop. They appear to have not been laid flat at all but still play an integral part in the overall geometric design. It is this subtlelty and gentleness that is a gift and a joy for any visitor, especially those who look a little closer!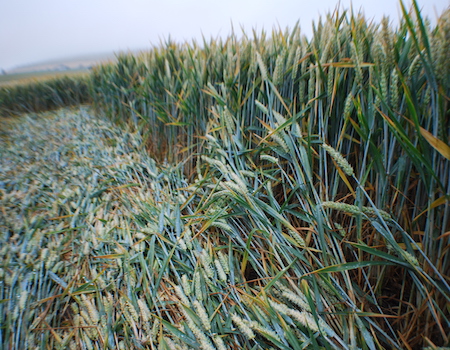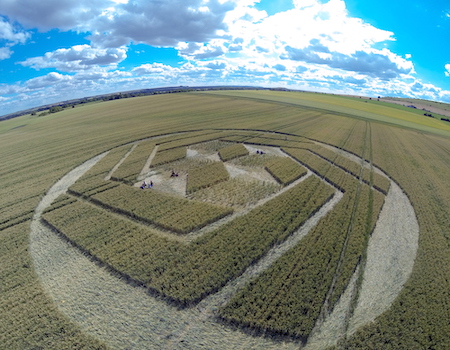 Crop Circle Summary
| | |
| --- | --- |
| Location | Stanton St. Bernard, Wiltshire |
| Crop Type | Wheat |
| Design | Hexagonal design with overlapping sections containing 3 '3D' cubes, created with a cross-hatched laid crop. This has rarely been seen and is reminiscent of the incredible formation at Cley Hill in 2010. |
| Date of First Sighting | 07/07/20 |
| Survey Date | 08/07/20 |
Alternative Websites