Ground Report – Roundway, Wiltshire, 24/07/13
As a visitor to this formation, the first impression is that it looks somewhat scruffy and the, lacking the flow and intricacy found at Hackpen Hill. However, the wheat here is a lot shorter in its growth and has been sown much more sparsely which I think is the reason for its scruffy appearance. In fact, the quality of the laid crop is good, with lots of recovery on only day two.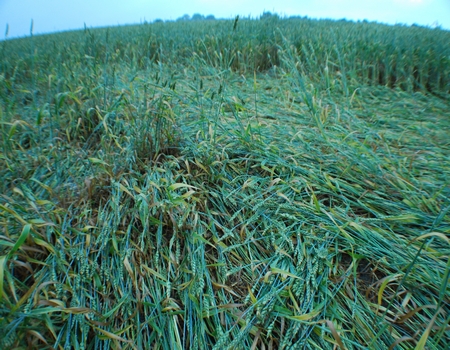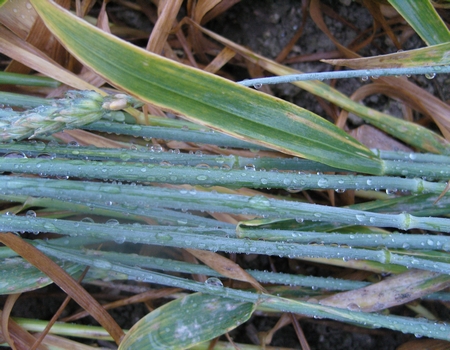 The main triangular sections flow straight out towards their points, then back on themselves towards the centre creating a line in the middle. The sections nearest to the inner ring (containing the triangle) are laid more in a clockwise direction. Where each of these bands of laid crop meet there are some interesting overlaps and changes in flow.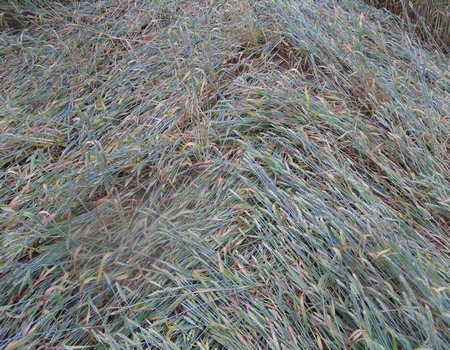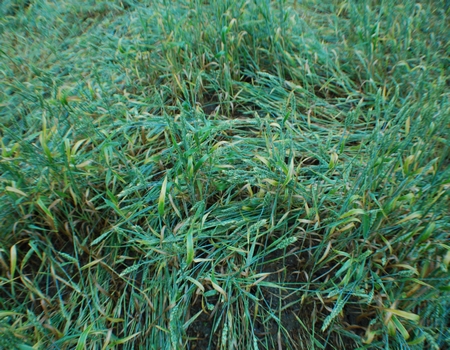 The ring containing the triangle was evidently laid before the outer triangles as the crop can be seen flowing over this band (see below).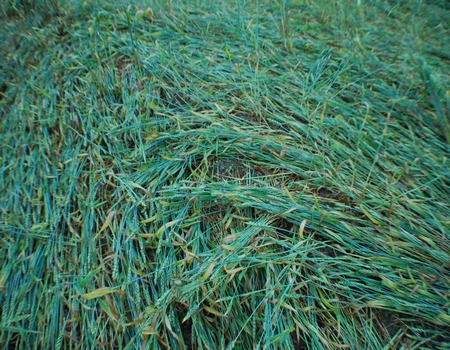 The narrow rings containing the smaller circles are neatly formed and interestingly do not continue flowing under the larger triangular sections as might normally be seen. Instead they overlap the rest of the laid crop as they enter each large triangle.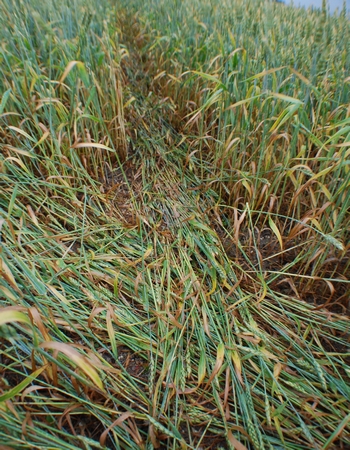 Most of the smaller, outer circles is gently laid, with much of the crop appearing not to have been flattened very firmly. There are few notable centres with just some examples of standing stems or tufts.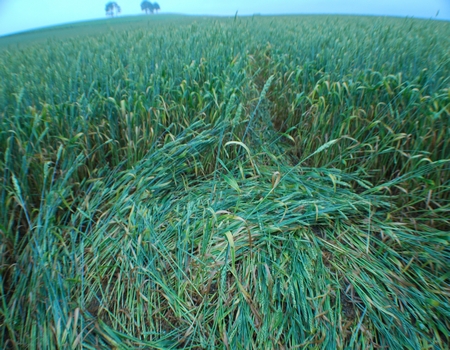 Thank you again to the farmer here for allowing access to this formation for those with a Crop Circle Access Pass.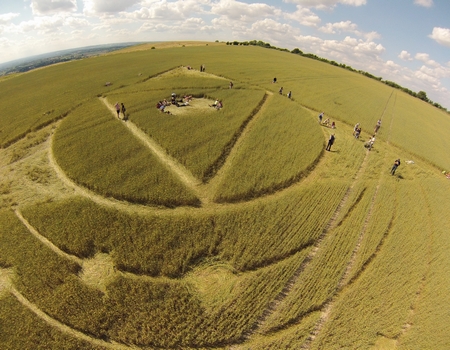 Crop Circle Summary
| | |
| --- | --- |
| Location | Roundway, Wiltshire |
| Crop Type | Wheat |
| Design | Central laid circle with surrounding triangle. Outer triangles and 'solar system' style rings with smaller circles. ACCESS ALLOWED with CROP CIRCLE ACCESS PASS |
| Date of First Sighting | 24/07/13 |
| Survey Date | 25/07/13 |
Alternative Websites