Ground Report – Hackpen Hill, Wiltshire, 15/07/13
This formation is special in that it is one of only two this season where the farmer has kindly allowed access to visitors. It sits in a beautiful location on Hackpen Hill, with incredible panoramic views and is flanked by two small copses of trees.
Throughout the whole formation the fairly young wheat is gently laid and shows a familiar 'lightness' of flow. Where crop flowing in different directions meets there is often some impressive layering, a key feature in this crop circle.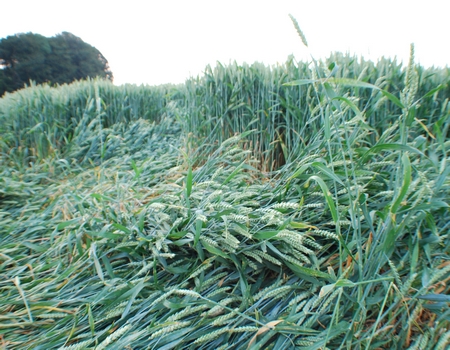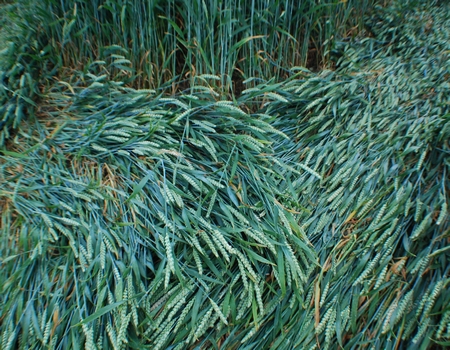 In each of the four circles which surround the central star feature there is also some impressive layering. Generally the inner edges of the narrow, curving pathways forming much of the design appear to have been laid first, with other swathes of crop laying over the top. The circles also contain some nice swirls and crop flowing in a range of directions.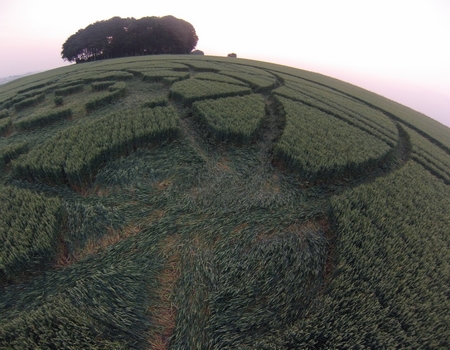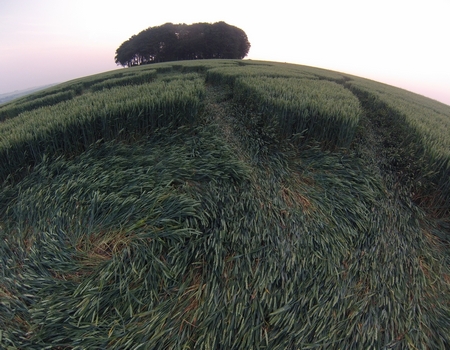 Most of the laid pathways show little or no damage to stems apart from in areas of obvious foot traffic. The outer edges of these pathways in particular show wheat very gently laid, with stems not flattened to the ground.
Where swathes of crop flow clockwise around pathways and into the circles in the central part of the design there is some evidence of 'gap seeking' as stems have changed their direction to enter the larger area of laid crop.
We are always so grateful to farmers who allow access to crop circles on their land and in these difficult times that feeling of gratitude is ever stronger – thank you!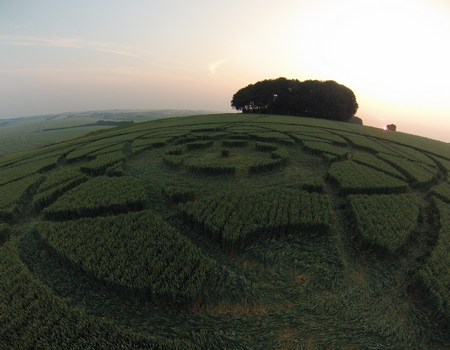 Crop Circle Summary
| | |
| --- | --- |
| Location | Hackpen Hill, Wiltshire |
| Crop Type | Wheat |
| Design | Complex overlapping vesica pisces shapes creating central design within outer ring. THE FARMER IS ALLOWING VISITORS TO THIS CROP CIRCLE - THANK YOU! |
| Date of First Sighting | 15/07/13 |
| Survey Date | 18/07/13 |
Alternative Websites