Ground Report – Stone Pit Hill, Wiltshire, 11/08/12
The internal structure of the layered crop within this 107ft circle is truly remarkable. With 8 pathways swept out towards the perimeter, the crop in between is then combed away from each laid pathway, 'meeting' at the central point in a stunning layered structure. These areas are striking and are essentially the main 'feature' in this formation.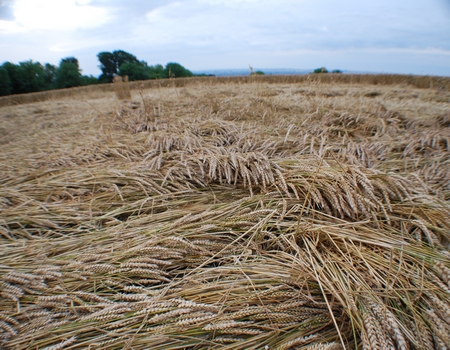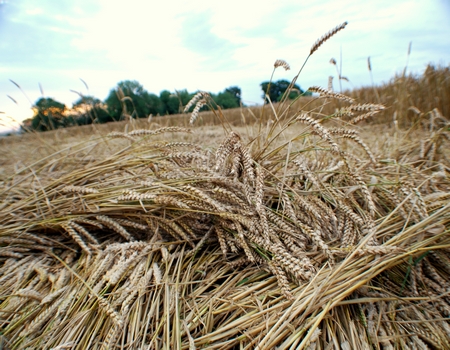 The layering in these areas varies, but in many places there is evidence of how the two sections of crop have been laid simultaneously, with some stems flowing under those coming from the opposite direction, some flowing over the top, and many, particularly those on the surface, bending towards the perimeter of the circle. This frequently occurs with 'clumps' of wheat (see top photo below) but in some cases is only a few stems as a top 'layer' (see bottom photo below).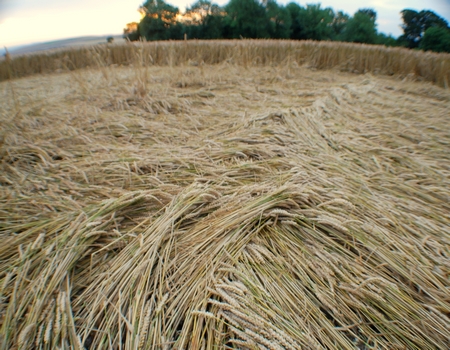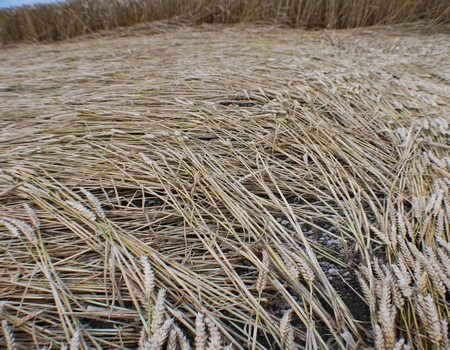 The outer edge of the circle has been laid before the central section which is evident where stems flowing outwards sit on top of those in the outer ring. The image below also shows another common feature. Stems flowing in a certain direction (i.e. towards the outer edge of the formation) which have then been 'swept up' in the flow going a different way, almost appearing to 'bend' around a corner.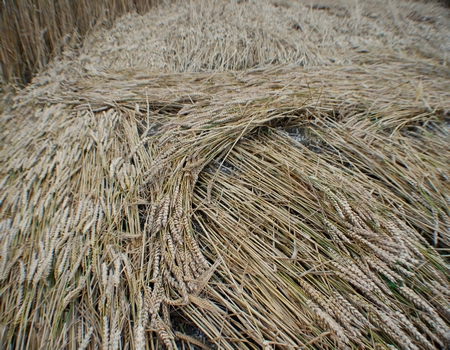 This is another example of where the magic of the phenomenon is displayed so well, not through breathtaking design and scale, but through the intricacy, detail and finesse at ground level.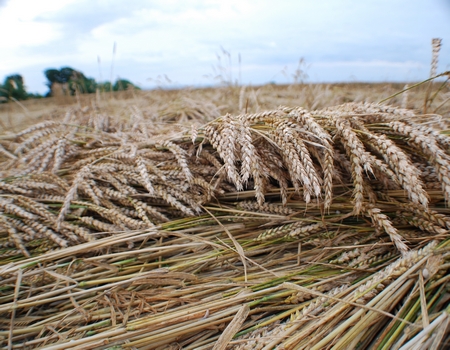 Crop Circle Summary
| | |
| --- | --- |
| Location | Stone Pit Hill, Wiltshire |
| Crop Type | Wheat |
| Design | Single circle (107ft) with exceptionally intricate ground lay. |
| Date of First Sighting | 11/08/12 |
| Survey Date | 14/08/12 |
Alternative Websites