Ground Report – Milk Hill (2), Wiltshire 05/08/12
This beautiful crop circle is very well constructed and elegant geometry in its overall design is complemented by intricacy and detail at ground level.
Detail in the laid crop becomes more elaborate, the closer to the centre of the formation you are, starting with the simple outer ring. This is very neat and uniform in width. There is good evidence here of a 'lightness' in the way the crop has been laid. At the inner edge of the ring in particular, much of the crop is not completely flattened to the ground but at an angle. In the ripe wheat, these stems crack and break when walked on.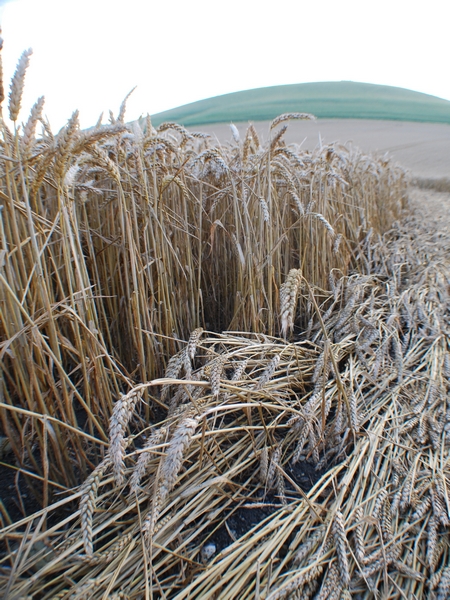 A large central circle contains the six standing crescents which make up the most striking part of the design. Around the outside of these crescents the crop is laid clockwise, but has been woven in the centre, with swathes of crop overlapping each other. This creates a remarkable textured effect when viewed at ground level, and indeed, from above.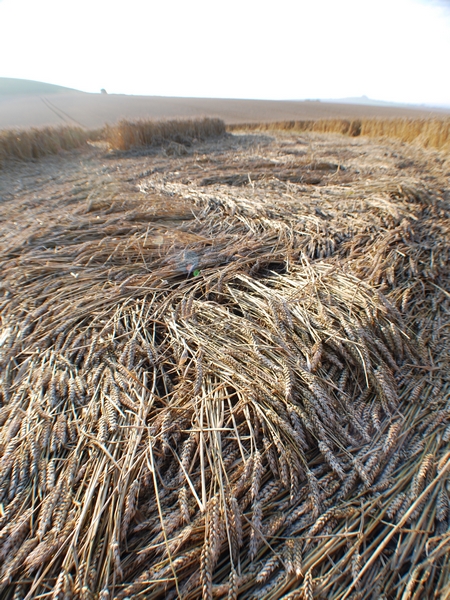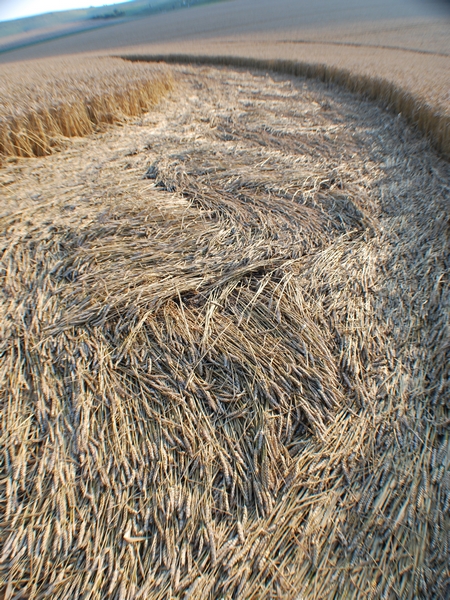 The overlapping crop has not simply been flattened one section over another in a uniform way. There is a distinct flow to the way the stems here have fallen and many of them appear to have begun to follow the direction of the next swathe. As is often the case, it seems that the process of flattening the crop here has happened very quickly, almost simultaneously, rather than one section at a time.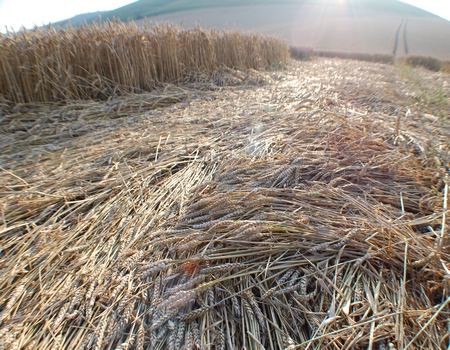 The stunning centre of the design shows a combination of elements. A central circle, laid clockwise, surrounded by a section of crop laid radially. This overlaps another ring of laid crop.
Here, there a small (perhaps 2ft across) sections which create a beautiful 'basket weave' effect. However, these are alternately laid towards and then away from the centre of the circle. Again, due to the layering evident here it is clear that all of these elements must have been laid at the same time.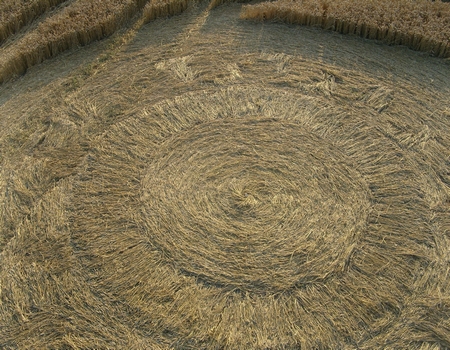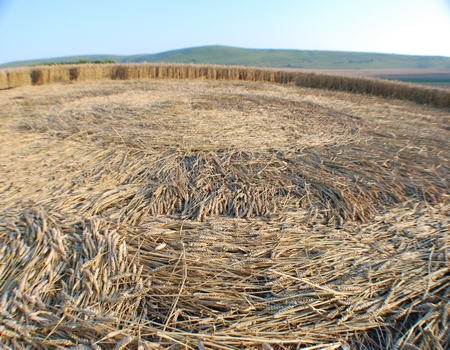 The image below is a perfect example of the layering displayed. The underlying clockwise ring, with two, opposing sections of crop (part of the basket weave effect) laid towards each other. Note the stems in the top right corner of the image, which are part of the ring, but rather than being under the 'basket weave' stems, they are on the top.
There is also evidence here of the stems in the centre beginning to follow the direction of the crop underneath.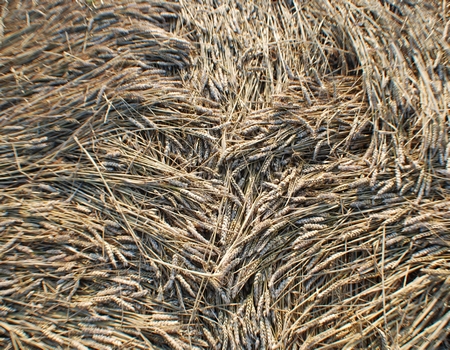 A final thank you to the farmer here for allowing access to this great formation.
Crop Circle Summary
| | |
| --- | --- |
| Location | Milk Hill (2), Wiltshire |
| Crop Type | Wheat |
| Design | Six standing crescents within laid circle. Intricate ground details. |
| Date of First Sighting | 05/08/12 |
| Survey Date | 10/08/12 |
Alternative Websites