Ground Report – East Kennett, Wiltshire 16/05/11
This is a delightful little formation overlooked by West Kennett Long Barrow and with a view of the very top of Silbury Hill.Gently swept in young barley, the majority of the stems have either begun to or have completely recovered to their upright position, giving a really 'fluffy' appearance both from the air and on the ground.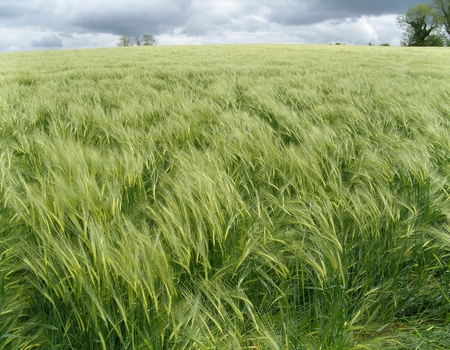 Investigating the still flattened crop reveals very little damage to the plant stems which seems consistent across the whole formation. The inner and outer edges of the outer ring and the perimeter of the main circle show a narrow band of crop which has recovered less than in more central areas, however, the plants here show no more damage than elsewhere.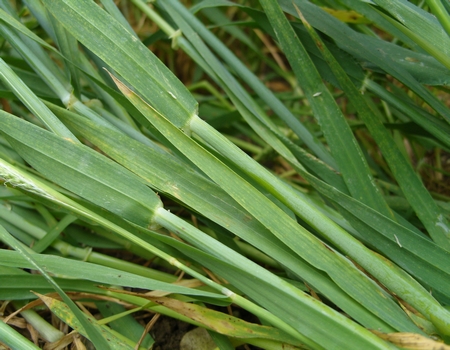 To conclude, a gentle and subtle early season crop circle and a genuinely enjoyable experience. Thank you again to the farmer here for allowing visitors to his field, please give a generous donation in order to support and promote this approach to the phenomenon.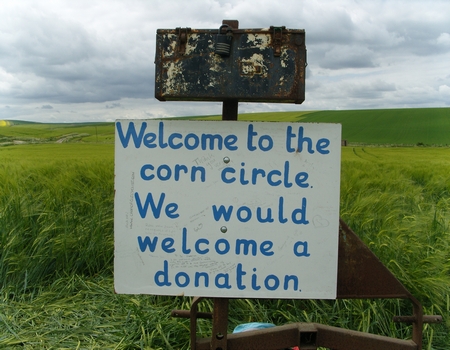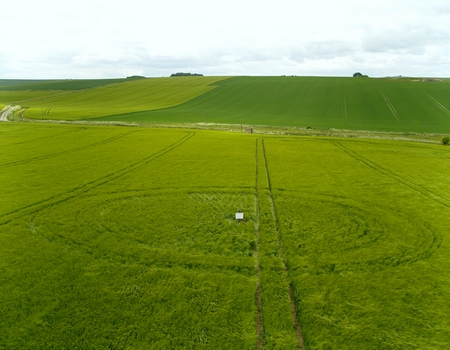 Crop Circle Summary
| | |
| --- | --- |
| Location | East Kennett, Wiltshire |
| Crop Type | Barley |
| Design | Large central circle with outer ring. |
| Date of First Sighting | 17/05/11 |
| Survey Date | 20/05/11 |
Alternative Websites