Ground Report – Sompting, West Sussex, 29/06/2005
This crop circle is in bearded wheat, and is located in the same field as two previous formations, a double armed 'spinner' in 2002 and ringed circular design in 2003. More straightforward in design, this formation comprises a laid central circle surrounded by a ring of flattened crop.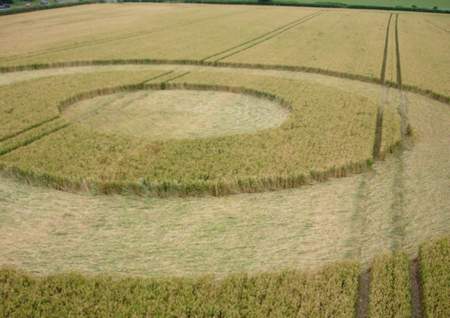 Situated adjacent to the busy A27, and surrounded on three sides by houses, the backdrop is a little less peaceful than many other crop circle locations! The diameter of the central laid circle is 64ft, and the width of the surrounding ring is 26ft. The crop is laid anti-clockwise in the central circle, and clockwise in the outer ring. Throughout the formation all of the crop is laid very flat to the ground. There is some evidence of 'kinking' on the stems in certain areas of the design, although this is not present everywhere.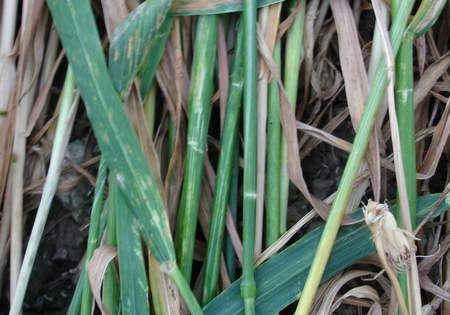 Across most of the formation the stems show little sign of damage.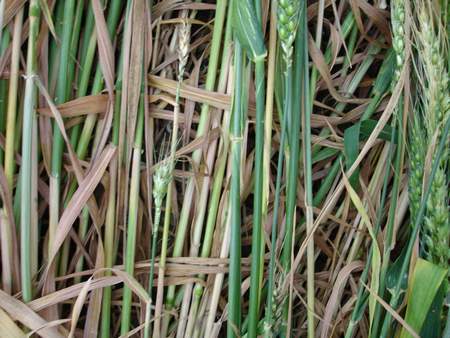 The flow of the laid crop is generally uncomplicated. In some areas there are sections which lay over others, and the crop often flows out towards the perimeter instead of following the clockwise or anti-clockwise direction.
Where the crop crosses over tramlines, it is often undamaged, and a gap can be seen underneath, in between the stems and the ground.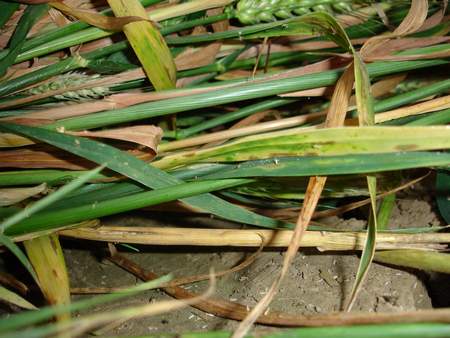 At the centre of the laid circle is a simple but well formed swirl, which follows the same direction as the rest of the crop.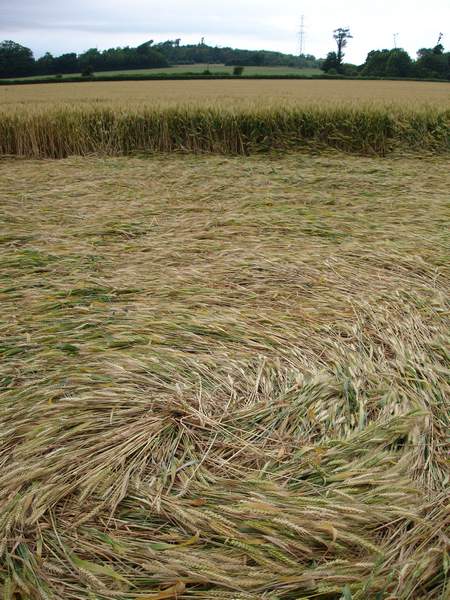 Another notable feature is a section of crop which is laid 'inside' a wall of standing stems next to a tramline. The standing stems appear to form part of the inner ring, so it is unusual that crop within this section is also laid.
A visually pleasing and straightforward crop circle, located in a field noted for interesting formations in the past, and near to Brighton! This was a pleasurable and fulfilling experience. I am sure there will be many more to come as this remarkable season continues to progress.
Crop Circle Summary
| | |
| --- | --- |
| Location | Sompting, West Sussex |
| Crop Type | Wheat |
| Design | Wheat |
| Date of First Sighting | 26/06/05 |
| Survey Date | 29/06/05 |
Alternative Websites