Ground Report - Wilton Windmill, Wiltshire, 22/05/10
This fantastic formation lies in a beautiful location adjacent to Wilton Windmill. An extremely picturesque and quiet part of the Wiltshire countryside, the calm and tranquil atmosphere was accentuated on the still summers evening when we visited. With only the odd car driving past the field and a couple of late evening explorers, this really was the peaceful and magical experience visiting crop circles should be, rather than the rush to keep up!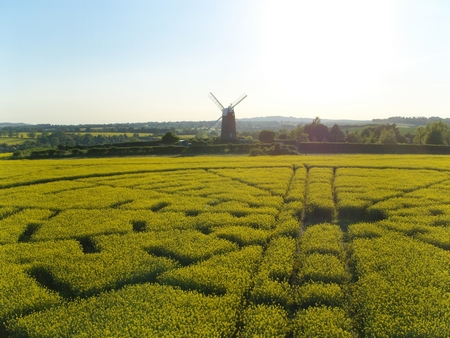 The wide outer ring of laid crop here is striking. As can be seen from some of the aerial shots, the crop is laid in a 'herring bone' pattern around the entire ring. The effect this creates on the ground is stunning. Throughout the central section of the outer ring, the crop is laid in so many layers it is raised a foot or more off the ground.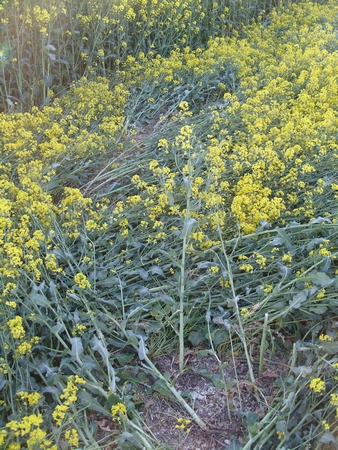 Of course when walking around this area, the crunching underfoot gives the impression that this crop circle was not crushed to the ground with excessive force initially, rather that the stems were gently laid to continue growing, as they have.
There are many areas in which the layers of overlapping stems are visible and show little or no sign of damage.
While there are lots of stems which have been broken at or near the base of the plant, this does seem consistent with visitors. This is particularly evident in the central laid circle which looks totally trampled, as is often the case as people flock towards the centre of many formations. There are also 'walked' pathways in some parts of the outer ring, consistent with people following a common path towards the centre.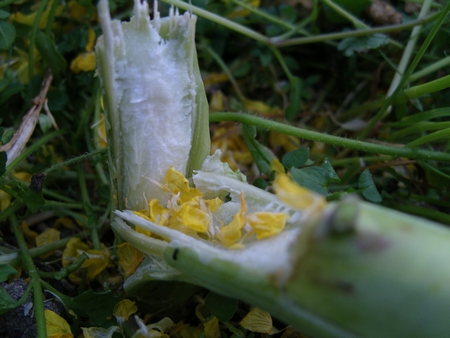 The abundance of bent stems, reassuringly, counteracts the variable damage throughout. Untouched stems are visible throughout every area of the formation (except the centre as discussed) including the herringbone pathway in the outer ring. Stems are bent to varying degrees and more often than not, at the very point the stems emerge from the ground.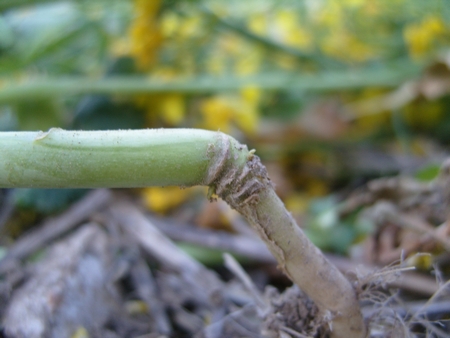 A final intricacy which is evident from the aerial photos but less clear at ground level is the finesse with which the pathways (at right angles to the 12 radial pathways) are created. The laid stems are pushed down and come to a stop without reaching the ground, to form the pattern they do.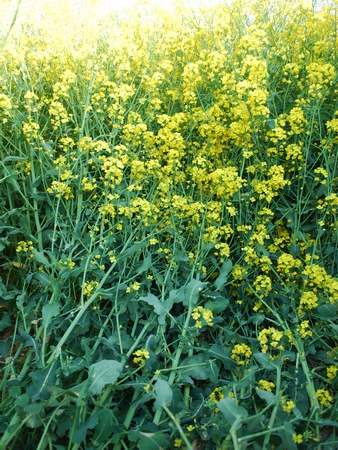 This would be impressive enough but is taken to another level by the way at certain points in the design, two of these pathways flow towards one another and then stop short of meeting, but only by a few inches of standing crop in between. The image below does not really do this justice but to see it is so impressive!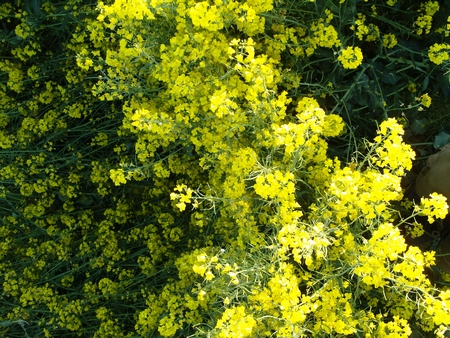 Another great addition to the early stages of the 2010 season!